Offer a corporate gift to employees
CSE gifts are the perfect way to encourage and reward employees within the company. Our gift boxes are perfect for designing gourmet baskets for works councils at the end of the year, retirement gifts, wedding gifts, or on the occasion of company seminars.
Offering a corporate gift to your employees reinforces their commitment to the company.
When you choose La Maison Française to design your corporate gifts, you can be sure of giving with elegance, originality and expertise. We select the finest French delicatessen products to offer you gourmet gift sets.
What a pleasure to receive and discover French gourmet products!
CONTACT 
For all quotation requests,
contact us by email :
cadeaux@lamaisonfrancaise.com
or call
Alexandra, Corporate Gifts Department Manager
06.32.83.23.53 or 04.42.08.79.10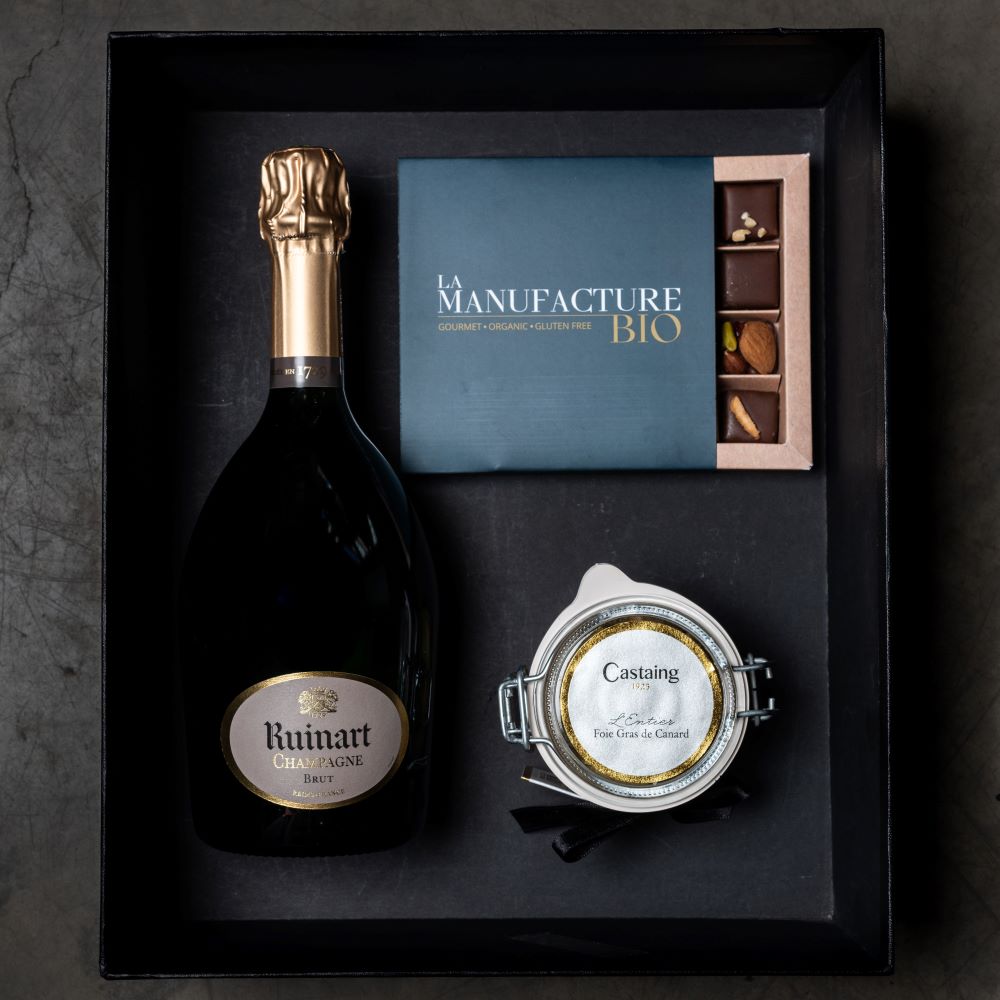 Our gourmet gift boxes offer an interesting option for your CSE gifts.
Discover our wide selection of gourmet gift boxes featuring delicious traditional and trendy French products, in which you'll find, for example:
A bottle of wine, champagne (Ruinart, Veuve Clicquot, Laurent Perrier, ...) or spirits;
Gourmet aperitif products, foie gras, chutney;
Sweets (fine chocolates, calissons, specialties, gourmet cookies, teas and infusions...).
Step away from old-fashioned gourmet baskets for a beautiful gourmet box featuring the finest French brands, and your recipients will be delighted!
The gourmet gift box, a timeless choice that's a sure bet!
These gift sets usually include a fine bottle of wine or champagne, accompanied by gourmet products such as foie gras, truffle products, fine chocolates, etc., or beautiful wine-related objects such as candles.
Any combination is possible, according to your taste and budget.